Our in-house fresh cuisine
Our school cook, Tobi Jahn, makes sure that freshly cooked meals are served every day. He makes sure that the food is healthy and balanced, and tastes good too! This makes learning much easier.
Lunch is organised together in the cafeteria. It's a sociable affair there, which is always a welcome change.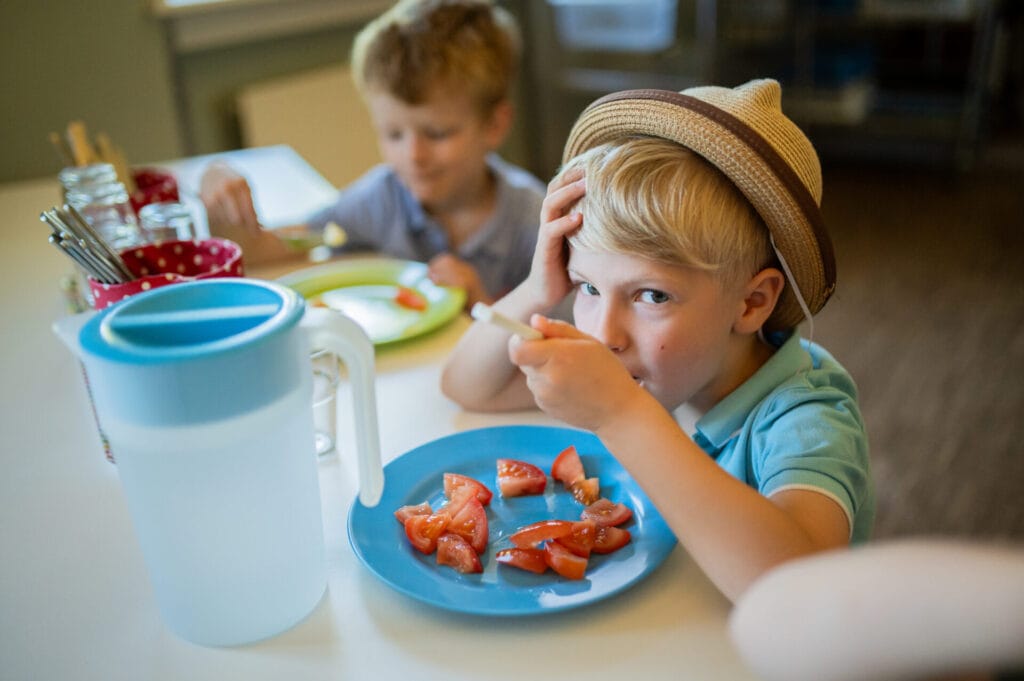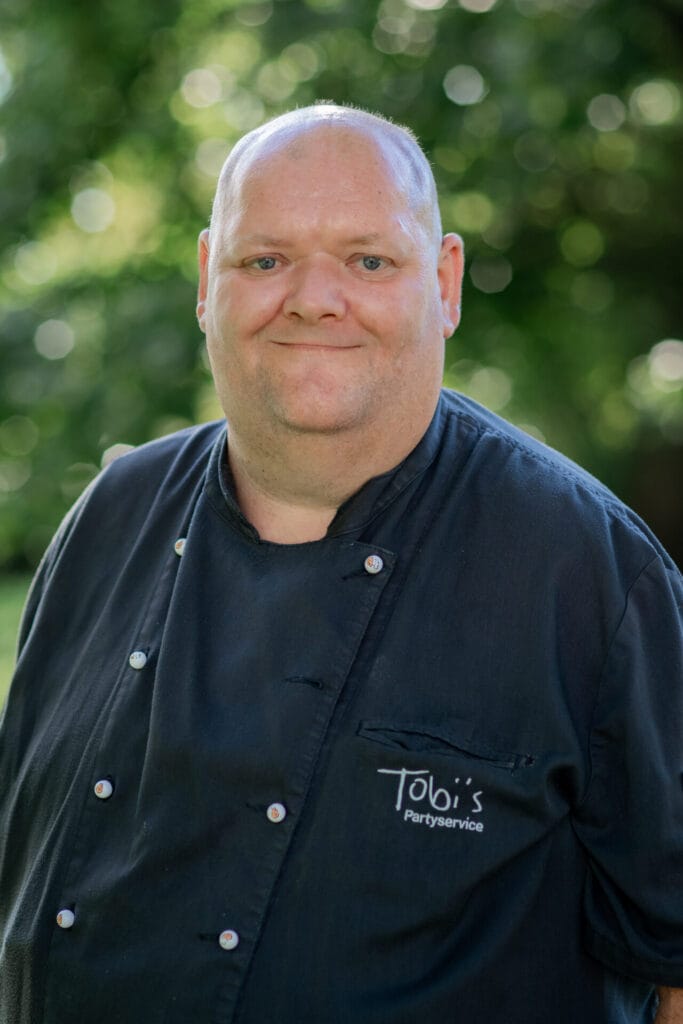 Tobi Jahn
Schulkoch
When Tobi isn't in the kitchen, he can be found in his suckling pig barbecue truck or preparing catering. For those who want a refined buffet prepared by an experienced chef for their event can hire him via his website Tobi's Partyservice.