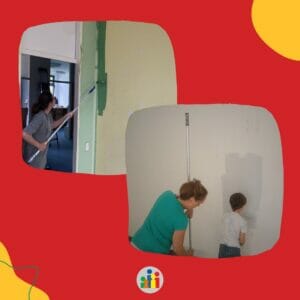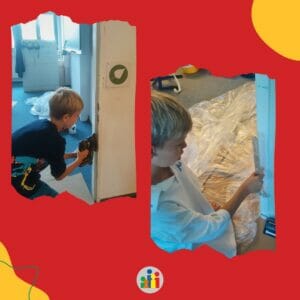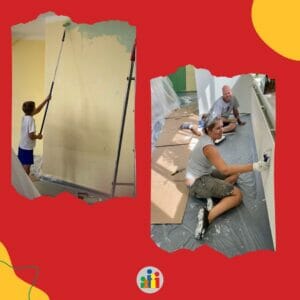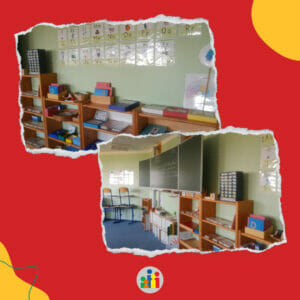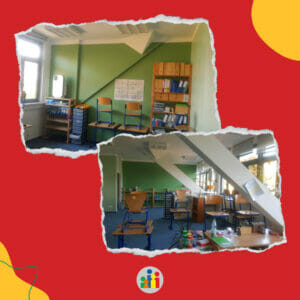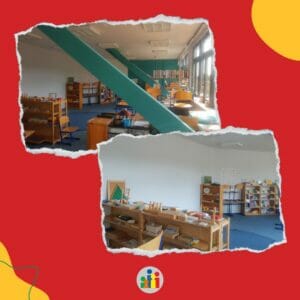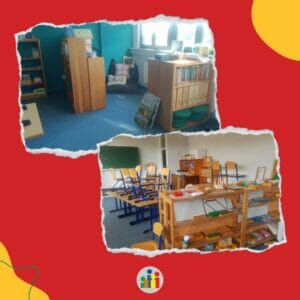 Fresh paint for our group rooms!
Some of our group rooms were getting on in years and were no longer quite as nice to look at. There was a need for action here – we thought it would be nicer. Before and during the summer holidays, three group rooms were renovated by committed Monti parents and their children. Tirelessly, furniture was moved, brushes were swung, sanded, painted, furniture suitable for children was purchased and set up. The children enthusiastically helped with the renovation work; their group rooms were to become more appealing with new colours, so that one can feel comfortable all around and concentrated work is easier
Thanks to the preparation and follow-up of the rooms by our educators, the pupils were able to start the school year 2023/2024 in the best possible way. A big thank you to all the helpers. The last group room that has not yet been renovated will be tackled in the autumn holidays 2023!