variomedia AG
We would like to thank our web and e-mail provider variomedia for their generous cooperation. Variomedia not only offers us high-quality hosting, but was also a great help and reliable partner during the migration from our previous provider. Modern infrastructure, powerful and reliable servers and a data centre operated with 100% green electricity in Germany fit perfectly with our principles.
We particularly appreciate the personal support with uncomplicated, competent and fast communication without prefabricated text modules. We look forward to continued good cooperation and welcome variomedia as part of the Monti family!

Advertise in the Montipost
Follow the example of other companies and advertise your business in our Monti-Post!
Our Monti-Post is the annual magazine of our school and is published every year at the beginning of the school holidays. In each issue, students, teachers and parents report on the wide variety of past projects and activities of the past school year.
With around 100 pages and a print run of 350 copies (approx. 1,000 contacts), the booklet is distributed to
the booklet is distributed free of charge to pupils, parents and the interested public, e.g. on Open Day and at the information stand on Wiesbaden's market square.
The advertising revenue covers the production costs of our school magazine. In addition, we are able to co-finance projects for the students with the surplus.
We would like to thank all the loyal advertising partners who have supported our school in this way in the past.
If you are interested, please contact the management:
Esther Sommer e.sommer@montessori-schule-wiesbaden.de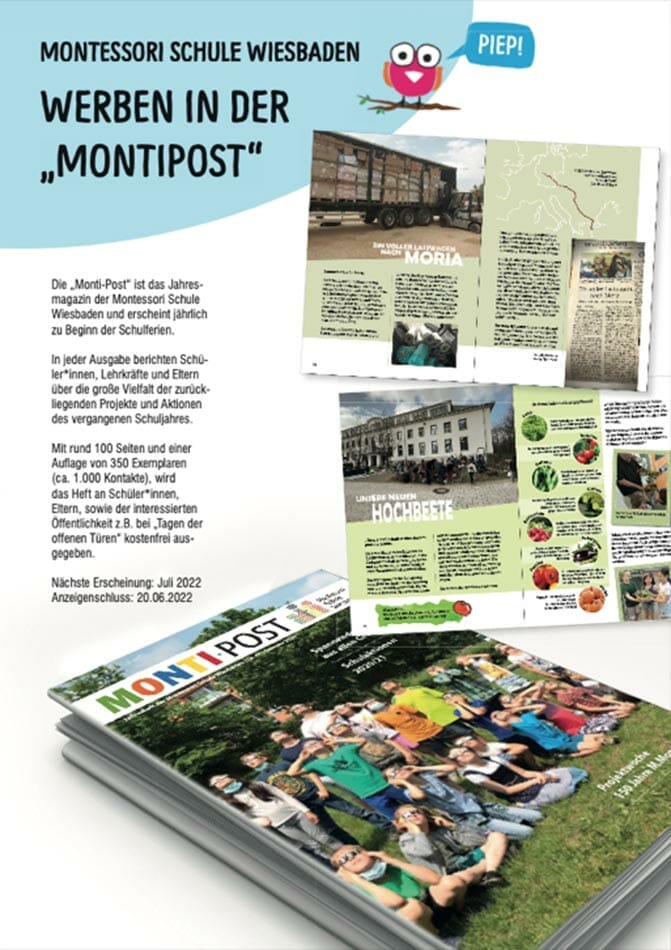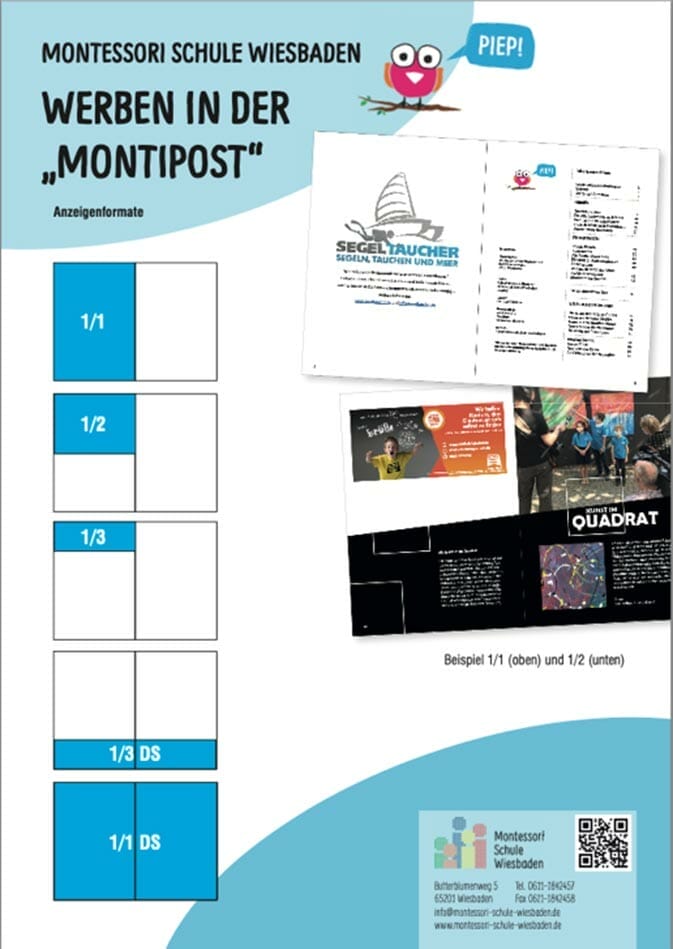 Next publication date: September/October 2023.