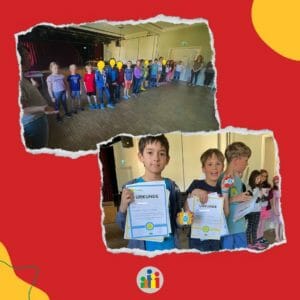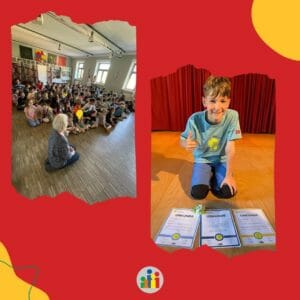 Pangea Mathematics Competition
The association Pangea Wettbewerbe e.V. has been organising a nationwide mathematics competition for pupils in grades 3 to 10 every year since 2007
The preliminary and intermediate rounds are held independently at the participating schools. The final round and the award ceremonies are organised jointly with the educational associations. This year, around 60,500 children from all over Germany took part in the Pangea competition, 23 from our Monti. The task was to solve tricky mathematical problems in a given time. All those who took part really dared to do something and often even mastered the tasks quite well. four children from our school, Piet and Jona from Year 3, as well as Jasper and Lucas from Year 4, managed to get into the top 500 children of their year group and to compete in the intermediate round. A great achievement! We are especially happy for Jasper, who even made it to the final and will now compete against the remaining best 59 fourth graders from Germany. We are keeping our fingers crossed for him on 17 June! Congratulations to all the children who took part!